KR tech solution  is a Web Development Company is a tight-knit digital team. We develop creative and technically advanced online solutions that are sure to help build and grow your online business. We focus on achieving what matters to you the most – building your unforgettable online brand and user experience, while delivering measurable results. Our team of specialists consistently delivers outstanding results combining creative ideas with our vast experience. We can help you build a sustainable, meaningful relationship with your clients by engaging them with your brand using social media.
We have a dedicated team with 12 years of experience in SEO developers, software testing, Website designing specialists and content marketers who are passionate about digital marketing. We aim at delivering technological solutions that are a perfect blend of creativity and technology and serve the customers and the bots the best way,..
Krtech Solution is a leading Search Engine Marketing Company with high expertise in SEO services. We have a team of marketing consultants and professionals with cumulative spanning many decades.
We are always known for our ethical SEO work and we never claim for unrealistic delivery as promised by many other SEO services companies. Successfully worked on 500+ projects, empowered there business and ensured great search engine presence
If you are looking for a cost-effective for promoting and expanding your business, then Digital Marketing is the only solution in this growing world.
KR Tech Solution provides all digital marketing services at best prices in the the market with guaranteed digitally smart work.
Technically most advanced Digital Marketing Work.
Highest quality of SEO, SMO and PPC services.
Top-notch support for absolute customer's satisfaction
Conversion Rate Optimization
Mobile App Development and Marketing
Customer Support and Reporting
KR Tech Solution is providing best and smart service time to time with Good Results.
Mike Mifsud
Director
Wow! Great Job. We are dealing with this company last 4 to 5 years. One of best person of this company name of Joseph Smith. He is a sales manager of this company. Good job and satisfaction result.
Colin Middleton
CEO, Sportx
Yes great job! Because my ranking  always is in google top page of my keywords.  Nice KR Tech Solution. I will continue new project in future.
Dr. Zahir
Managing Director, Eye Care Maldives
Stephen Seretan
Owner, esterandme
You did a spectacular job. I am over the moon. Thank you Joseph!!!!!!
Prof. Jim Bordonaro
Managing Director, Totally New Idea
The outcome exceeded my expectations. I give a strong recommendation in support of KR Tech Solution Design.
Dr. Yadam R. Kumar
Owner, Yadam Institute of Research
Nice job! KR Tech Solution Provides all the services at very affordable  prices.
Binayak Acharya
Owner, Binayak Acharya College
Nice and beautiful Web Design work within my budget. Thanks to Joseph for providing a good service.
Santosh Jaque
CEO, Jaque Ventures
Good Job!
Mike Joseph
Owner, File Experf
Provide excellent PPC work within budget. I am So happy for their good services.
Amaya Nayak
CEO, Nature Bath and Body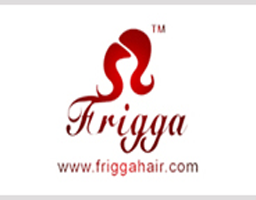 Awesome PPC Work. Excellent lead generation.
Gabrielle Davis
MD, Frigga
OUR CLIENTS
Our Technically and Digitally happy clients from all over the world.