We are making beautiful Responsive Designs and Development as per your suitable budget.
WHO WE ARE?
We are the one of leading organic SEO Company in India provide web design,web development,internet marketing,search engine optimization and social media optimization service worldwide at an affordable price with guarantee.If you have one or more websites and want to optimize those let us know, we are ready to help you in every step and will provide you good service and solutions.
With rich experience in web development & digital marketing we are the team of digital and web professionals, seeking for new challenges.
Our SEO Pricing types helpful for your business according to your budget.
Our SMO Pricing types helpful for your business according to your budget.
If you need ppc work then contact us for perfect pricing plan and we will make sure that our company offers you the right price as per the industry standard.
OUR PROJECT STATISTIC
The success story of KR TECH Solution.
Website Designing Projects
KR Tech Solution is providing best and smart service time to time with Good Results.
Mike Mifsud
Director
Wow! Great Job. We are dealing with this company last 4 to 5 years. One of best person of this company name of Joseph Smith. He is a sales manager of this company. Good job and satisfaction result.
Colin Middleton
CEO, Sportx
Yes great job! Because my ranking  always is in google top page of my keywords.  Nice KR Tech Solution. I will continue new project in future.
Dr. Zahir
Managing Director, Eye Care Maldives
Stephen Seretan
Owner, esterandme
You did a spectacular job. I am over the moon. Thank you Joseph!!!!!!
Prof. Jim Bordonaro
Managing Director, Totally New Idea
The outcome exceeded my expectations. I give a strong recommendation in support of KR Tech Solution Design.
Dr. Yadam R. Kumar
Owner, Yadam Institute of Research
Nice job! KR Tech Solution Provides all the services at very affordable  prices.
Binayak Acharya
Owner, Binayak Acharya College
Nice and beautiful Web Design work within my budget. Thanks to Joseph for providing a good service.
Santosh Jaque
CEO, Jaque Ventures
Good Job!
Mike Joseph
Owner, File Experf
Provide excellent PPC work within budget. I am So happy for their good services.
Amaya Nayak
CEO, Nature Bath and Body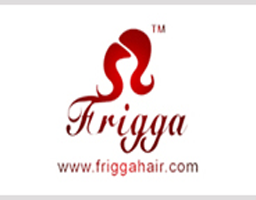 Awesome PPC Work. Excellent lead generation.
Gabrielle Davis
MD, Frigga